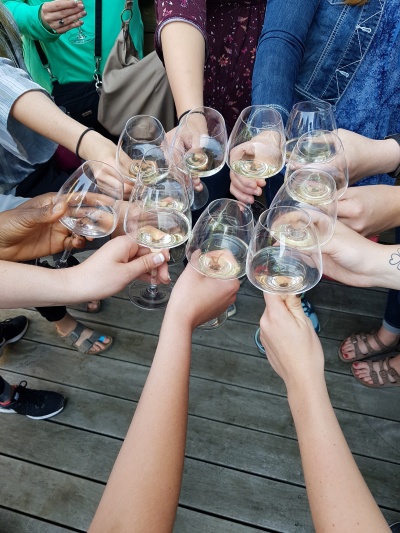 Friendliness
Welcoming old and new customers is one of our great pleasures. What a joy to meet years after years with clients who for the most part have become friends. Nothing can replace this exchange between producer and consumer. Very often this guides our work and makes our wines and our practices evolve. 
Whether it is to spend a short time or to share a more in-depth discussion, do not hesitate to come and meet us at the estate. We will do our best to make ourselves available. 
Cellar open Monday to Saturday 9:30 am to 5:30 pm. 
Impasse des Rabichattes- Les Loges 
58150 Tracy-sur-Loire 
Phone: 03.86.39.00.11